Certified Lifeguard Services
Providing Private Lifeguards For Your Party
Aquatic Safety Instruction employs only the best! Our Certified lifeguards will insure the safety of all of your guests giving you peace of mind. We will provide pool management as well as host any water games, relays, etc…  We are there to help you create a fun and SAFE pool party for any size event. Enjoy your party, let us take care of your guests!
All pool parties are subject to a $75.00 insurance fee. You will be provided with a certificate of insurance naming you as an additional named insured.
Lifeguard rates: $60.00 per hour per senior lifeguard, with a three hour minimum. A 20% gratuity of the hourly rate included. (Rates subject to change)
No party is considered booked until full payment is received. All applications and bookings must be accompanied with a signed release form. Calculations are based on 1 guard, please determine the number of lifeguards needed per chart of ratio below.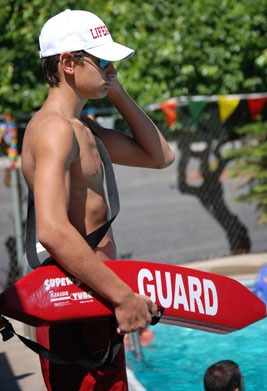 Lifeguard Per Guest Ratio
1 per 5 – under age 6
1 per 10 – ages 6-10
1 per 15 – ages 10-15
1 per 20 – ages 15-21
1 per 25 – ages 21 and over
Rates
*includes 20% gratuity
Additional Lifeguards: $50 per hour
3 Hr Party $216.00
4 Hr Party $288.00
5 Hr Party $360.00
6 Hr Party $432.00
Please call 818-363-0221 for details.