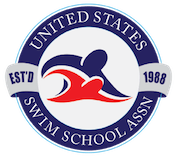 Office Hours
Monday – Thursday 10:30- 4:30
Friday 10:30 -3:30
Saturday office is not staffed but messages are retrieved through out the day.
 We understand that one may wake in the morning feeling under the weather. We will always do what we can to reschedule your class. Please let us know as soon as you know that you will be unable to attend your swim class.
For weekend same day cancellations please text (818) 674-1860. Make certain to include the name of the student, and time of originally scheduled class
Again, please only use this if you or child cannot attend a same day weekend swim class. You can also email us at info@aquaticsafetyinstruction.com.
Our 24 hour cancellation policy applies.
Our staff are here to help in any way possible during our noted office hours.
We invite you come take a look at both pools, however, these visits are available by appointment only.