Giving the Gift of Water Safety since 1978
Lifeguard Training and Certification
Cost: $385
Registration: Call 818-363-0221 (No Online Registration)
Pre-requisite: 8 Hour Online Certification Course (Must be completed prior to taking the course)
Location of pool: 15500 Stephen S Wise Drive, Los Angeles
Date: June 9th and 10th,  8am-6pm both days. Must be present for the duration of the course to qualify for certification. 
Class Size: 12 students
Once your fully registered, you will receive and email with your confirmation.  This confirmation email will be required with valid ID or drivers license. No exceptions. 
The online blended learning part of the course starts May 09, 2018. It takes about 8 hours to complete the online part of the course. You have 2 weeks to complete the online part.
The prerequisites for the physical course are:
 A 300 yard swim using a combination of front crawl and breaststroke
Retrieve a 10 pound brick from 9 feet of water and return it to the far end of the pool and tread water for 2 minutes legs only, no hands. 
After you register for the class you will be sent a link for the online part of the course. Successful students receive an American Red Cross Certification in Lifeguarding, First Aid, CPR/AED.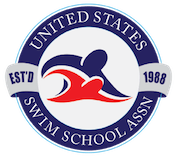 Office Hours
Monday – Thursday 10:30- 4:30
Friday 10:30 -3:30
Saturday office is not staffed but messages are retrieved through out the day.
 We understand that one may wake in the morning feeling under the weather. We will always do what we can to reschedule your class. Please let us know as soon as you know that you will be unable to attend your swim class.
For weekend same day cancellations please text (818) 674-1860. Make certain to include the name of the student, and time of originally scheduled class
Again, please only use this if you or child cannot attend a same day weekend swim class. You can also email us at info@aquaticsafetyinstruction.com.
Our 24 hour cancellation policy applies.
Our staff are here to help in any way possible during our noted office hours.
We invite you come take a look at both pools, however, these visits are available by appointment only.